A house in two days. Income doubled.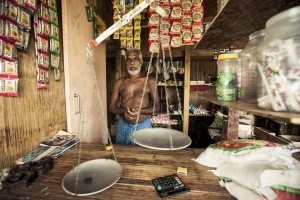 Mr Jung Bahadur Ray is a 60-year-old widower, cook, and father of seven who lives near our Indian manufacturing facility in Namsai, Arunachal Pradesh. Before we built him one of our live/work spaces, he and his eldest son were the only members of the household working. In June 2014, they earned just $212 per month to support nine people. Their existing living space was neat and tidy, but poorly constructed. "The previous place, it was not so good," Mr. Ray says. "We had just somehow made it. The new place is proper."
Building Time: 2 days
Building a new, brick-and-mortar structure would have taken Mr. Ray months. Local carpenters, trained by E+O and our commercial partner, DomoGeo, built him a grocery store and a living space in just two days, at a fraction of the cost. Check out the video of the house going up
here
: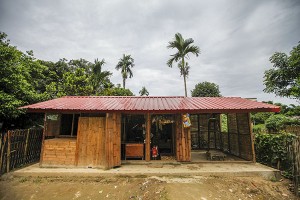 E+O's designs are:
Modular – allowing for incremental building
Strong – tested to withstand 127mph winds and 8.5 earthquakes
Bright and well ventilated – with water catchment and filtration included
Income doubled in weeks
Just weeks after Mr. Ray's middle son started living in the space and running a grocery store, the family's disposable income had already doubled. They've extended the shop already!
"Since the new shop is good looking, customers come," says Mr Ray.
Now that the family has more money coming in, they are able to eat more nutritious food, save for the future, and invest back into the new business. For these grassroots entrepreneurs, E+O has made it possible to imagine a future far brighter.